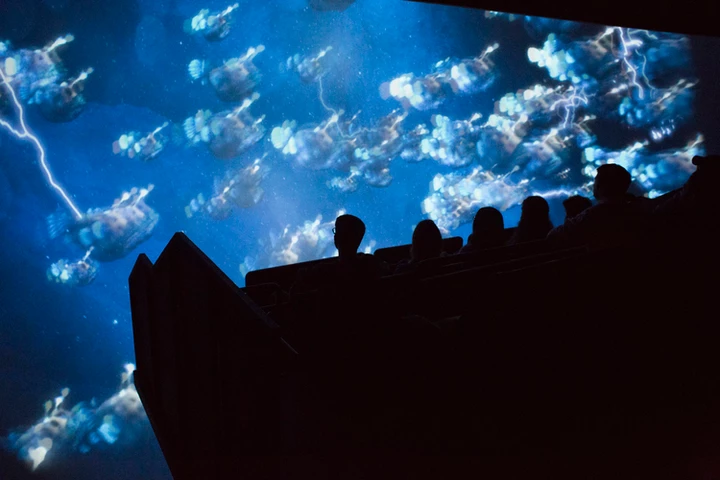 Client

Sa Cavalcante Shopping Mall

Role

Thematic Design, Ride Design, Brand Activation,
Collab was hired by a Brazilian Shopping Mall group to create new ideas, and methods for driving traffic and engagement to their portfolio of malls, specifically a property in Praia da Costa. With the mall's ownership group, Collab began to brainstorm on how public space in a retail mall could be transformed into an iconic experience to address the changing retail landscape in which people no longer need to shop in physical spaces and how technologies could be used to create valuable experiences for shoppers, as well as drive customers back to retail.

We wanted to create a spectacle in Brazil by building something that didn't exist yet anywhere in the country.  We visited theme parks. We went on countless rides, from roller coasters to experiential guided tours to simulation rides. After we ideated the possibilities we came to the conclusion that an immersive sensory experience, one that would pay homage to the past when families sought out merry-go-rounds, ferris wheels, and public parks with carnival-like attractions, yet with a 21st century twist, could create tons of buzz and public excitement for the shopping mall.
Our client loved the idea. We got to work on investigating every aspect involved in developing, and building a theme park ride. We built a team, with a diverse group of talent, experience and capabilities to execute a state-of-the-art, Disney style, 24-person simulation ride. This two year project started as a journey of discovery, and became Brazil's first simulation ride.
Project Highlights
24 Person Simulation Ride
24-passenger ride
Panoramic Screen: 172-square-meter compound curve screen, equivalent to the size of an IMAX theater
Synchronized six-axis motion platform simulator
Full sensory experience with special effects including wind, heat, and myst
Dual scented technology
18.3 3D audio system
4K ultra high resolution projectors