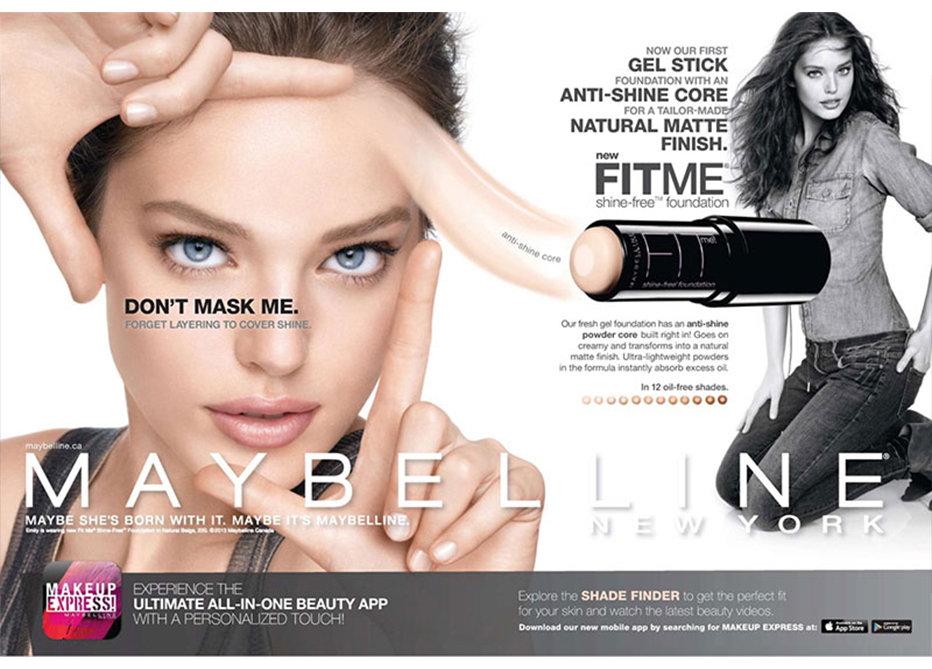 Client

Maybelline

Role

Mobile Development, Custom Software, UX
Collab's co-founder Adina Levin was in Los Angeles for her brother-in-law's wedding. While she was getting ready for the wedding, she realized she forgot her foundation at home. With less than an hour to get to the ceremony, she drove to the nearest drugstore. Inside, she looked at the hundreds of packages of foundations.  Unlike a department store where you can put a little foundation on your hand to match its color to your skin, drugstores don't allow makeup to be tested on your hand to ensure it matches. Which makes buying makeup and foundation potentially very expensive.   If you don't know the color that matches your skin, you could end up buying a $20 foundation, only to have to throw it out and buy another.
​Adina imagined there had to be a better way.  When she returned to New York, she got to work on building a technology that could make purchasing cosmetics in a drugstore as easy and accurate as purchasing them in a department store.  
​The idea was to take existing technologies that were not being exploited in the retail and work with the development team at Collab to create a user experience that would deploy augmented reality, location based technologies, and turn the mobile device into a personal beauty assistant.  
A mobile application called Makeup Express. The application was designed and programmed as a consumer tool to make purchasing Maybelline cosmetics in the drugstore more engaging and user friendly.  Makeup Express is a "free-to-consumer application" and includes Collab's proprietary technology Shadefinder.
Future of Retail Experience
Makeup Express was designed to deliver an informative in-store experience by using Augmented Reality to trigger content on a user's phone, activated by signage throughout the stores. Other exciting features of the app include M-Interactive where the app turns still imagery into an interactive content experience.
​Collab developed a platform for an AR (Augmented Reality) experience to drive user engagement in-store and to deliver make-up tips, tricks and bonuses for shopping.  We created a suite of deployable content to create a pipeline of valuable information for the consumer.